Plugin Repository
Backend Shariff_XH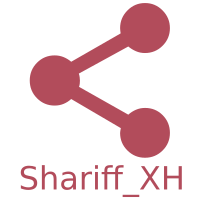 Description
With the backend for the Shariff_XH plugin, the counters of individual SocialMedia-services can be displayed within the buttons.
Screenshots
An overview with links to plugin providers can be found
on this page
.
Own plugin?
A description of what to do to add your own plugin to this list can be found on this info page.