Template Repository
fhs-sections

Description
A quick and relatively easy to use template where pages are divided into sections. To create these sections in the editor, code snippets are available that can be pasted into the source code via the clipboard.
Screenshots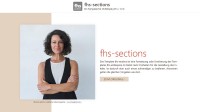 Category:

Basic, Snippets

Current Version:

1.1

Date of publication:

2021-06-27

XH-Version:

≥ 1.7.4

PHP-Version:

≥ 5.6

License:

free

Coder:

frase

Website:

http://fhse ... l.de

Information last updated on:

2021-06-27
An overview with links to template providers can be found
on this page
.
Own template?
A description of what to do to add your own template to this list can be found on this info page.